The 108-foot-long LED high-definition display video wall with more than 7 million pixels was installed in the Salesforce office building in the form of a "waterfall", making the entire space full of vitality and liveliness.
Seeing such an artistic presentation, one can't help but feel amazed. This immersive and spectacular scene is being displayed on LED displays specifically customized by Shanghai Sansi, China.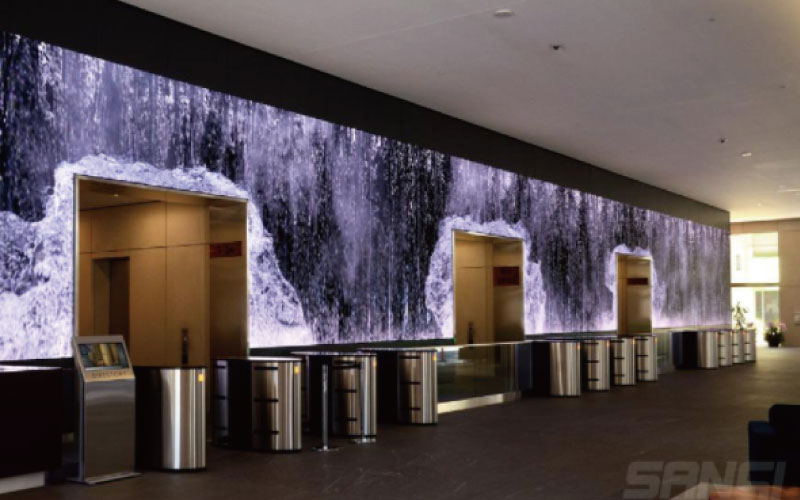 #Break The Convention, Reset Its Definition
Nowadays with the continuous upgrading of technology and the iteration of display hardware, LED display has become an important visual element of the city, and also it has provided artists with more nuances of inspiration and imagination. In the process of integrating technology with art, Shanghai Sansi provides high-quality technical guarantees to make these art forms into reality through customized services.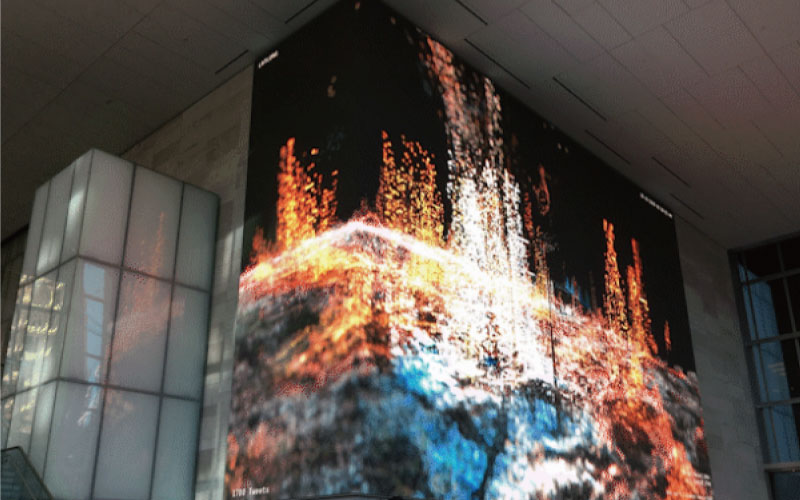 #When Art Made Possible Through Technology
A masterpiece of LED display customization called "As We Are" in Columbia Convention Center, United States.
This is a model of how art is enhanced by modern technology. The huge 3D sculpture in Columbia Convention Center is composed of 3000 customized LED displays and more than 850,000 LED lights. Through the creative splicing of special-designed LED screens, high-definition display effects and advanced interactive technology, this work of art has become a visual landmark of the city.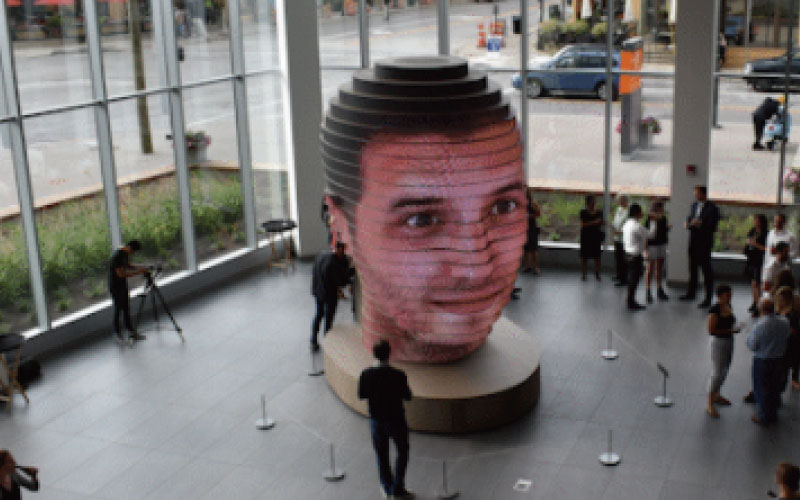 With the transformation of LED display technology and the continuous changes in market demands, and also the acceleration of the process of digitization and intelligence; the applications of LED displays in commercial and media settings are of more magnificent prospects. Shanghai Sansi is also constantly upgrading the hardware and software in LED displays to provide a wide range of LED display systems and solutions.