ISE is the world's leading audio-visual and system integration exhibition, and also the largest professional audio-visual exhibition with most business opportunities in Europe. It represents the highest authority of audio-visual technology in the commercial field. In ISE2023, Sansi participated in the exhibition with many products, among which the VEII COB series, which is the flagship product of indoor fine pitch display, has been favored by many customers.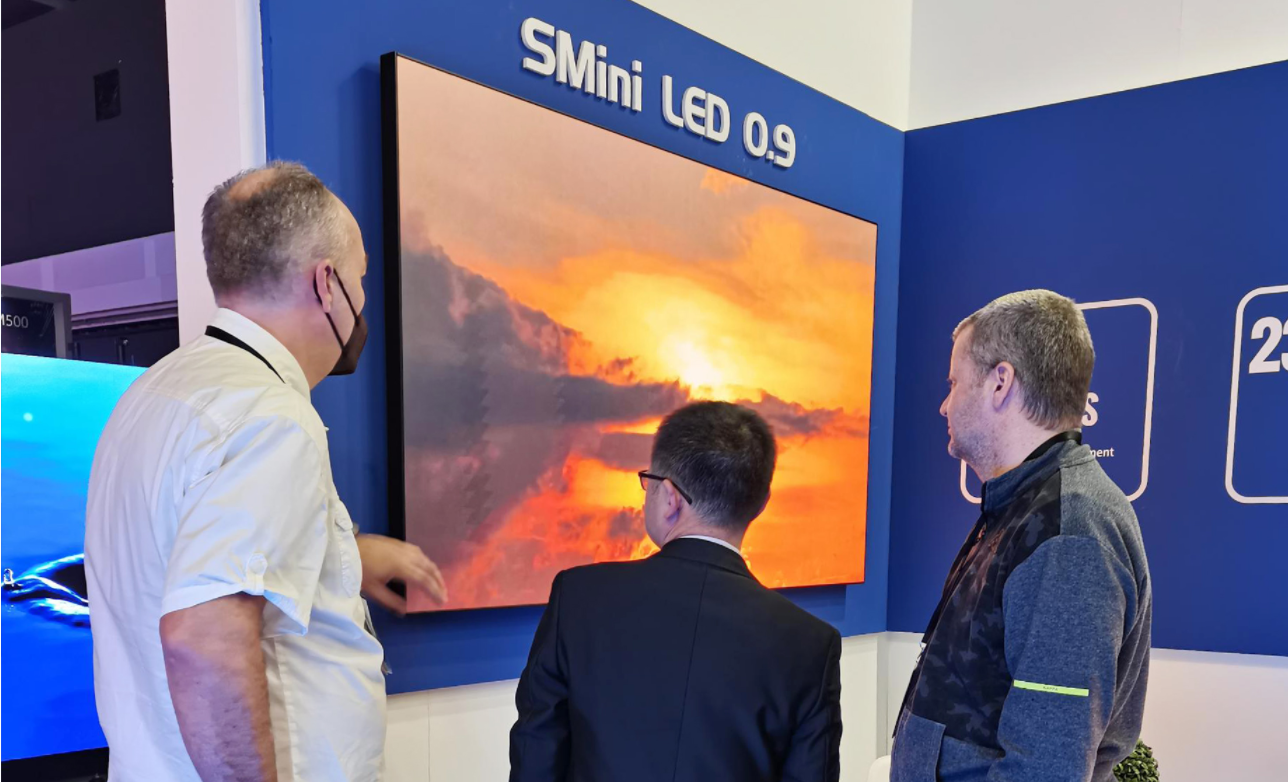 VEII COB is a high-quality, front-mounted, front-maintained fine-pitch LED display developed by Sansi for the high-end indoor professional scenarios, especially for applications with high requirements for installation space.
For ultra-high-definition fine-pitch LED displays, the smaller the dot pitch, the easier it is to meet the 4K or even 8K resolution display requirements of market display terminals. In addition, VEII series, with its new special surface treatment technology, the display surface is not reflective, the color is vivid, the details are clear, and the visual enjoyment is more comfortable. Sansi VEII series display meet the surround-type visual experience required by ultra-high-definition displays, and have the advantages of strong reliability, fast heat dissipation, quieter noise, and obvious energy saving.
In terms of stability, the unique product design of the VEII series display helps the product dissipate heat efficiently, greatly improving the timeliness of each display module and ensuring the overall service life of the display. The specially adapted control system enables the display to automatically or manually adjust the brightness according to the ambient brightness to meet the needs of different scenarios.