LED floor tile display is a burgeoning LED displaying product that has become popular in recent years, which is often found in some large supermarkets or entertainment venues. It is a novel digital full-color LED display device. It adopts video synchronization to achieve high-resolution display effects, and achieve the perfect combination of stage virtual landscaping and performance interaction.
In ISE2023, Sansi KS series floor tile screens have become the focus of attention in the exhibition hall with its real-time display, rich colors, high brightness and low power consumption, wide viewing angle, and outstanding display effect. Good load-bearing and compressive properties are particularly important for products such as floor tile displays. Sansi KS series have a load-bearing capacity of 2,000 kilograms per square meter with anti-corrosion, dust-proof, anti-corrosion, anti-electromagnetic interference, anti-static and other functions to ensure safe and reliable use of the stage.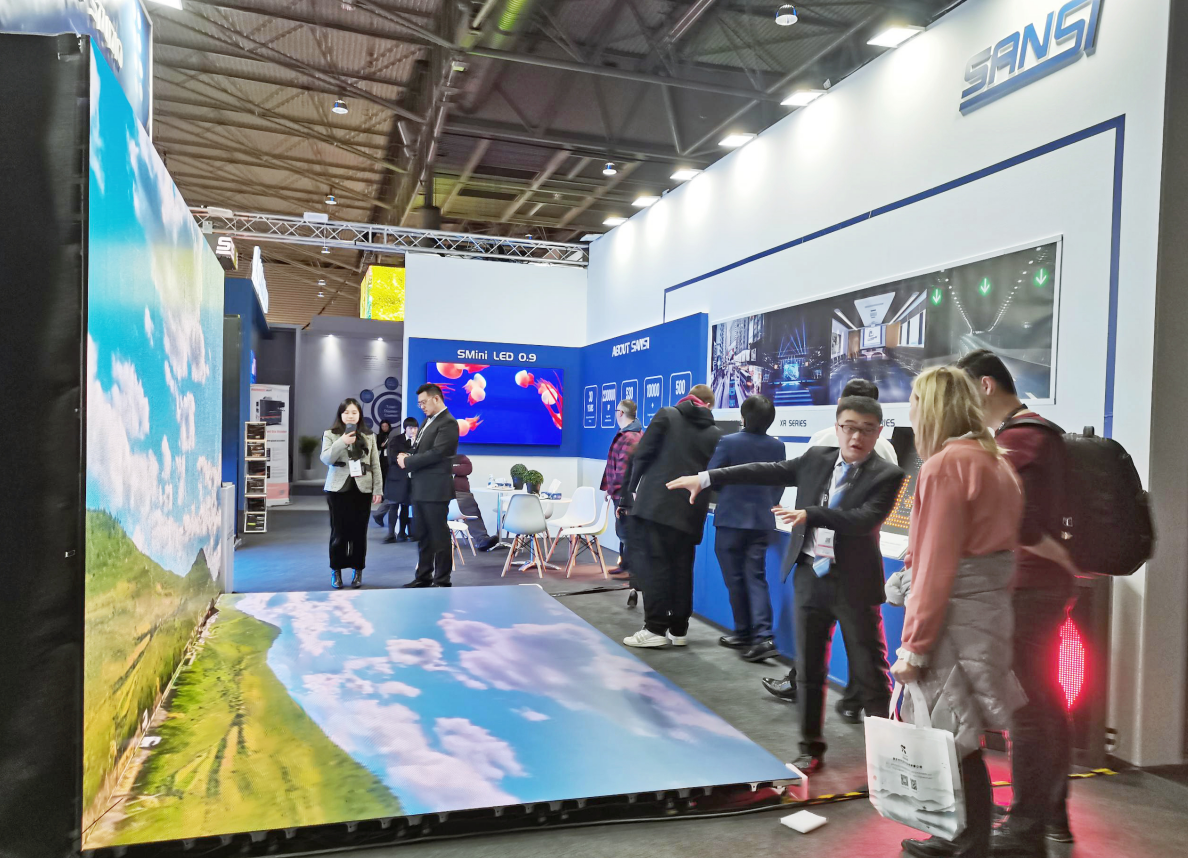 In addition to good protective performance, Sansi KS series also have a special structural design. With the unique front maintenance design, any module can be magnetically taken out from the front of the cabinet, making installation and maintenance more convenient. In addition, more landing points have been set on the back of the structural box, combined with high-precision casting technology, to ensure that the back of the box is safely landed, which is more stable and reliable.
In addition to the KS floor tile screen, the Sansi products exhibited in this ISE2023 also include the stadium screen XQ series, the fine-pitch flagship VEⅡ MCOB series, and several outdoor commercial display products.