On January 31st, the world's largest and most professional audio-visual equipment and information system integration technology exhibition - ISE2023 was grandly held in Barcelona, Spain at the Fira de Barcelona. The exhibition area of ISE2023 exceeds 52,000 square meters, attracting more than 1,000 suppliers from all over the world to participate.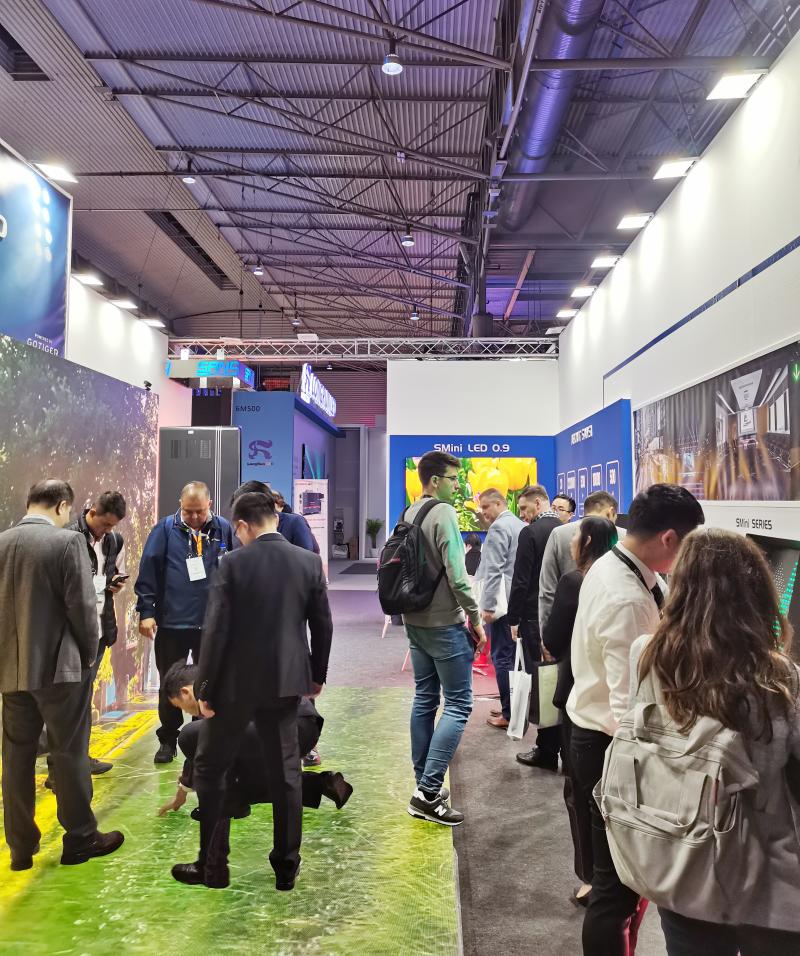 Compared with previous ISE exhibitions, due to the gradual reduction of restrictions brought by the COVID-19, ISE2023 has received more attention than previous years and attracted more exhibitors and enterprises to participate. The exhibition gathers the core companies in the global audio-visual and system integration industries. In addition to the flagship exhibitors who have participated in the exhibition for several times, it has attracted as many as 120 new brands to participate. As a veteran LED company with a brand history of 30 years, Shanghai Sansi naturally participated in the queue of ISE2023.
For Sansi, compared with the previous ISE exhibitions we have participated in, ISE2023 is the largest one in terms of exhibiting categories and number of teams. Sansi brought a large quantity of new products to ISE2023, including floor tile displays(KS Series), the stadium display (XQ Series), and the SMini series, which is more precise and sophisticated than the previous series of fine-pitch displays. At the exhibition site, the Sansi exhibition hall attracted the attention of many customers. The experiential demonstration products suitable for different scenarios placed in the exhibition hall made the past customers stop to experience and communicate.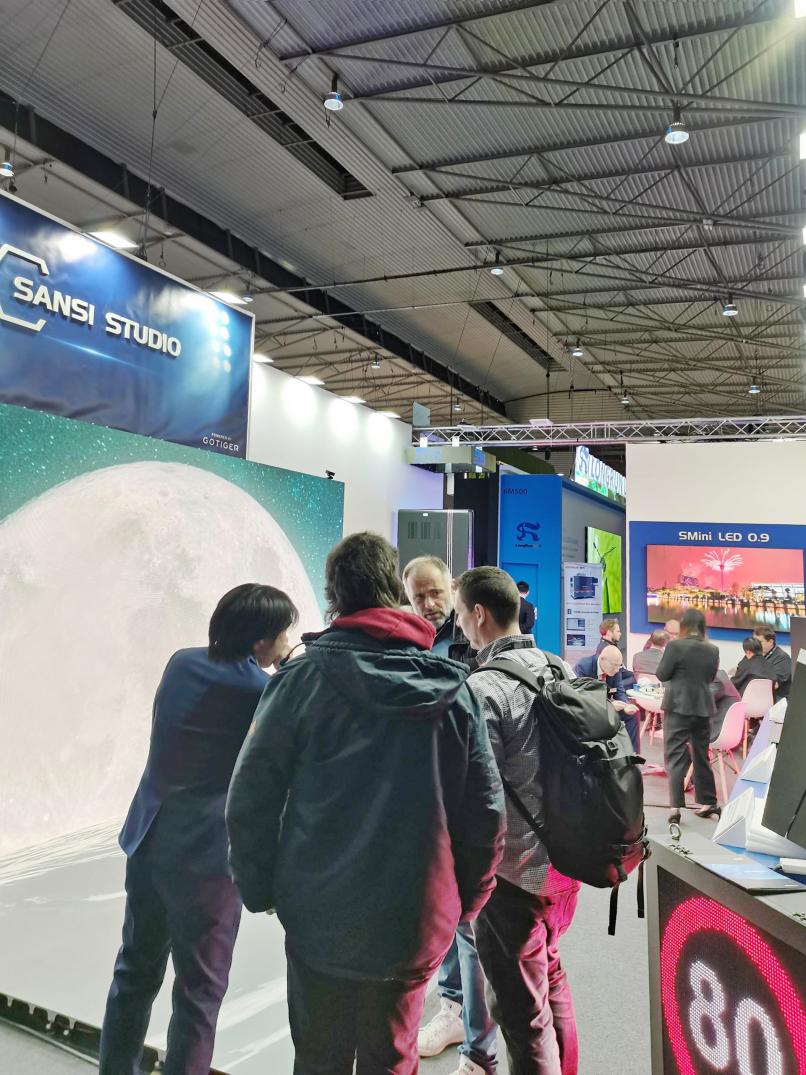 ISE2023 is in full swing, find us at Booth 6M725 to further discuss professional LED display and system integration solutions.