On December 1, the top ten list of the 2022 LED display industry brand event held by HC INTERNATIONAL, INC. was announced. After three months of online voting and expert review meetings, Shanghai Sansi finally passed the selection process and won the title of "Top Ten LED Display Application Projects" and "Top Ten LED Fine Pitch Display Brands".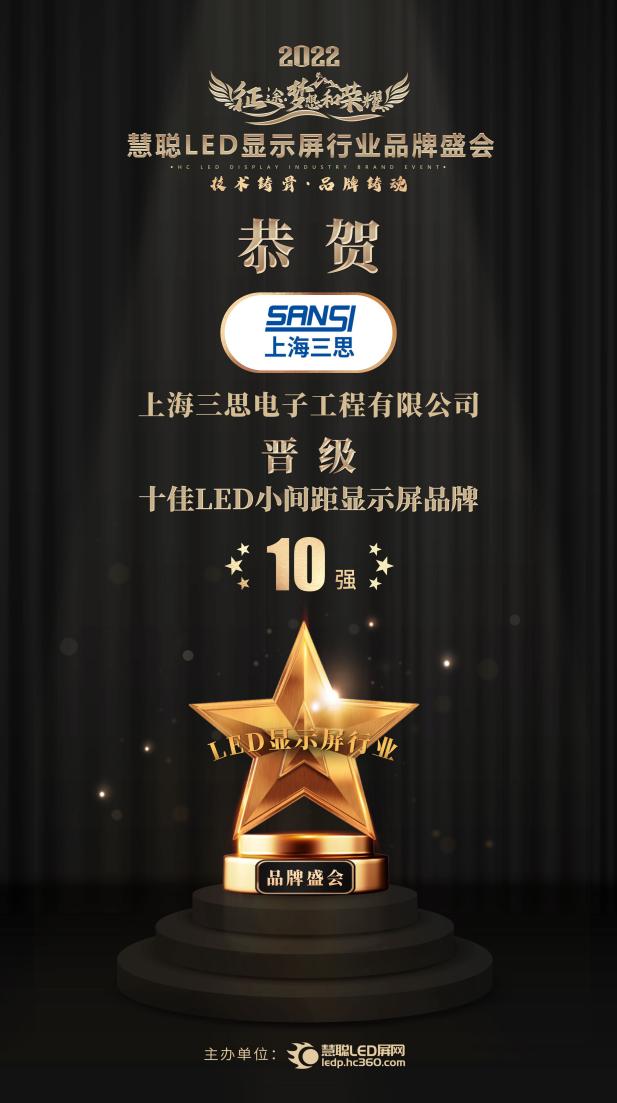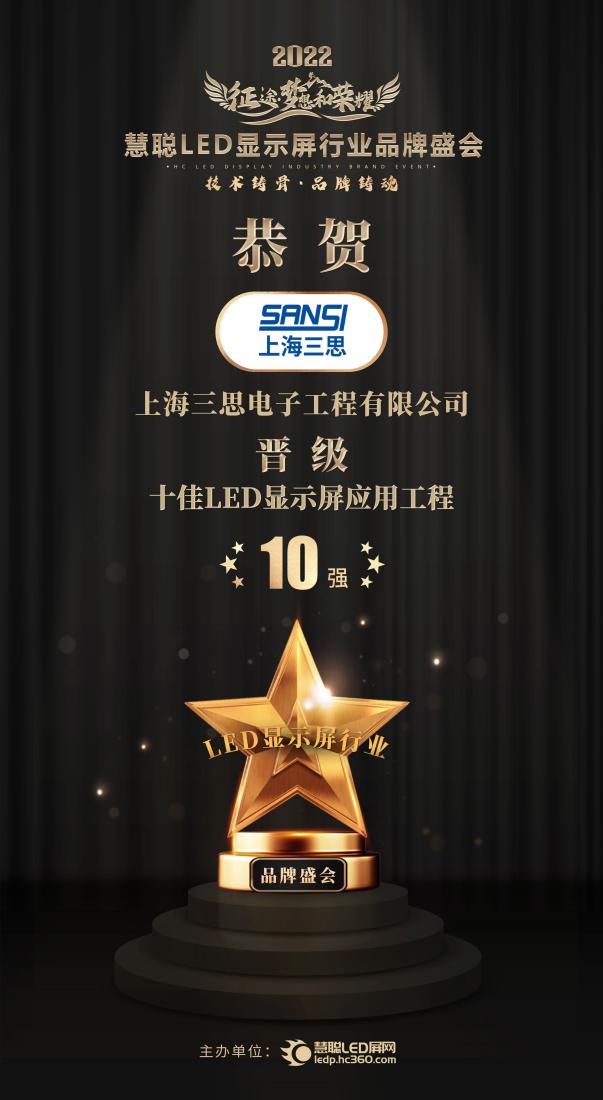 Sansi LED display products and solutions have been widely used in more than 10,000 large-scale projects all over the world. In Times Square, an 1600㎡ Sansi outdoor LED curved screen stands in the midst of traffic. On the other hand, Sansi LED display products have been applied in many fields such as public security command, radio and television broadcasting, outdoor media, high-end commercial displays, sports stadiums, building floodlights, airport&rail transit, education and medical care, government affairs conferences, corporate publicity and smart transportation. (BRICS New Development Bank Headquarters, Shanghai Stadium, Shanghai Mercedes-Benz Center, Xuzhou Suning Plaza, Shenyang Middle Street Naked Eye 3D LED display, Columbus Convention Center, Indonesia telecommunication company...)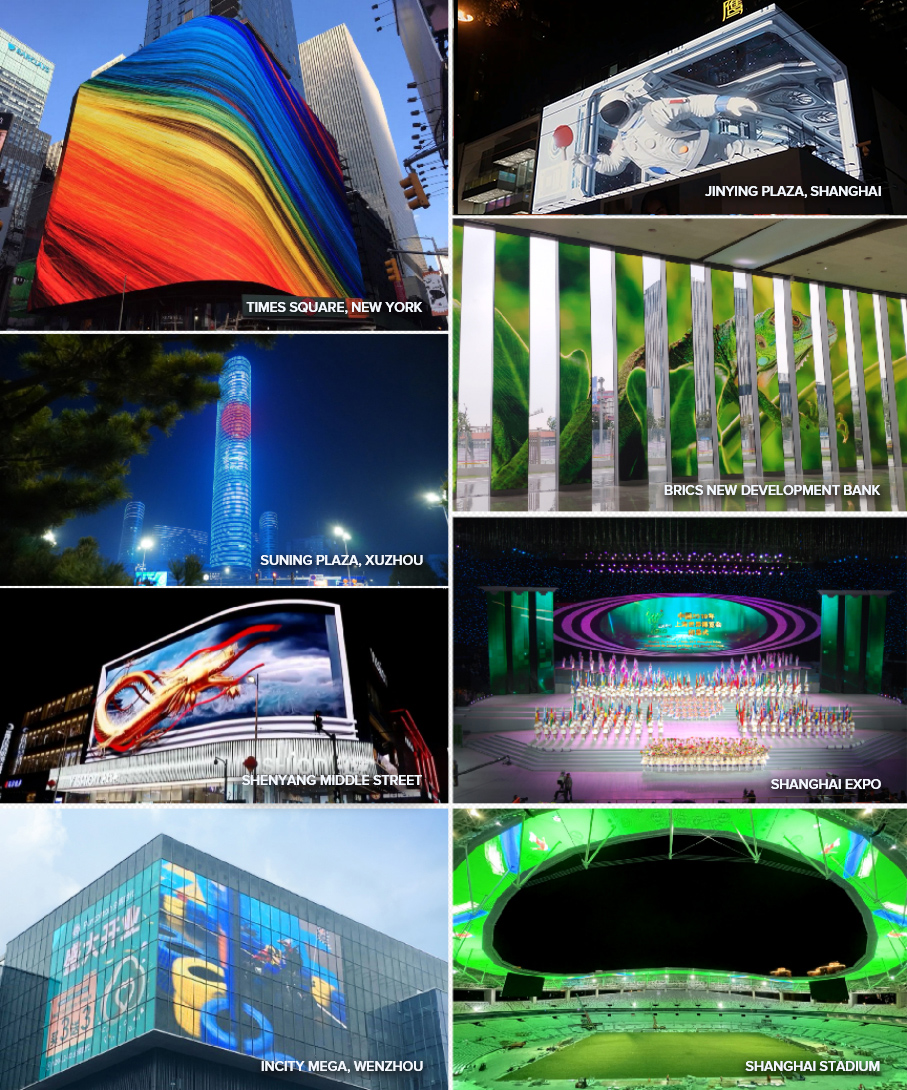 In the field of fine-pitch display, Sansi has made many breakthroughs. In 2010, Sansi took the lead in launching HFF fine-pitch displays, entering the new era of fine-pitch screens, and then successively created non-signal connector technology, proposed distributed system architecture, and launched outdoor glass-free displays. Up to now, Sansi intelligent display system has basically achieved the goal of national production and independent controllability.
In the future, Sansi will continue to delve into innovative technology to create more high-quality benchmarking cases and provide customers with more high-quality LED display products and solutions.