With the development and widely application of LED technology, LED tunnel lighting fixtures have also been gradually popularized in tunnels. Here we will focus on introducing a high-quality reflective tunnel light developed by Sansi.
To evaluate the quality of an LED tunnel light, we should judge the performance of heat dissipation, operation stability and the light quality. As a research enterprise which has specialized in LED industry for 28 years, Shanghai Sansi has always formed the newest technologies in this industry and undertaken several important projects around the world .
Sansi reflective tunnel light adopts a reflective optical structure. The light emitted by the LED chips enters the eyes after passing through the highly transparent and diffusely reflective cloth pattern glass, which converts the LED point light into a high-efficiency light source. The light is soft without glares, which solves the contradiction between lighting efficiency and lighting comfort, further improving the reflection efficiency and the uniformity of the light. While providing safety guarantee for tunnel traffic, it effectively reduces the operating and maintenance costs.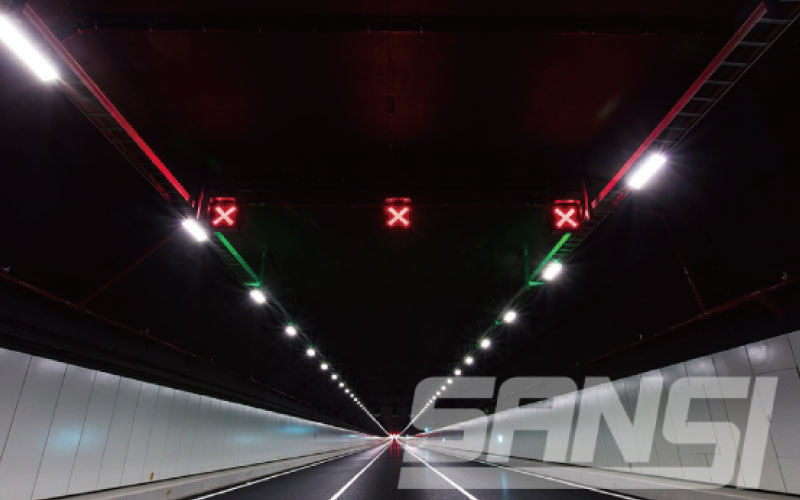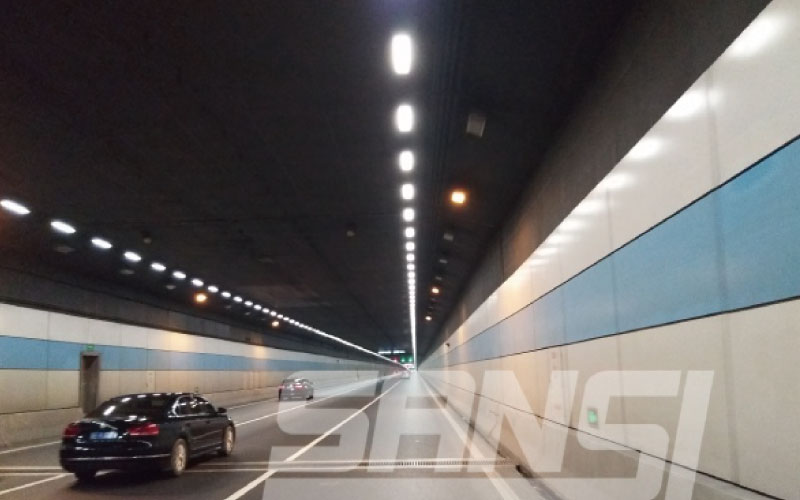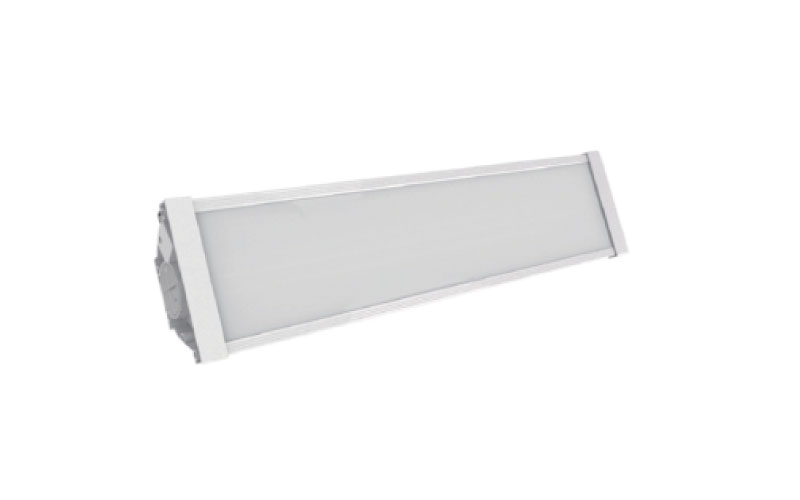 In addition to the high light quality and heat dissipation performance, the energy-saving effect is also one of the concerns of consumers. Sansi reflective tunnel light has a 'DALI dimming mode', which can realize 0, 10-100% dimming in time-sharing and segment according to the tunnel lighting environment and traffic conditions. It may help reducing energy waste while creating an ideal lighting environment.
Due to the special and complex environment in the tunnel, there is a high requirement for the resistance ability of the tunnel lights. Sansi reflective tunnel lights are made of environmentally-friendly aluminum alloys. The protection grade is IP65 while the dustproof and waterproof grade is high, effectively preventing the accumulation of dust, moisture and other impurities. It can operate safely and stably in a humid tunnel environment and reduce potential safety hazards.
Up to now, Sansi C0810-XC reflective tunnel light has been successfully applied in Hong Kong-Zhuhai-Macao Bridge, Hangzhou tunnel lighting, Shanghai Daning Park tunnel lighting, Malaysia and other projects by virtue of its significant advantages.