In order to ensure a sufficient water and electricity supply under the extremely high temperature, the staff in the dispatching center of the Fengxian First Water Plant are closely monitoring the water volume and water pressure of the factory according to instructions. It is worth mentioning that the water plant adopts PLC automatic whole process control system, which means all the equipment in the water plant can operate automatically according to remote instructions. The application of the LED display system in the dispatching room contributes to the informatization construction of the local water conservancy and water affairs.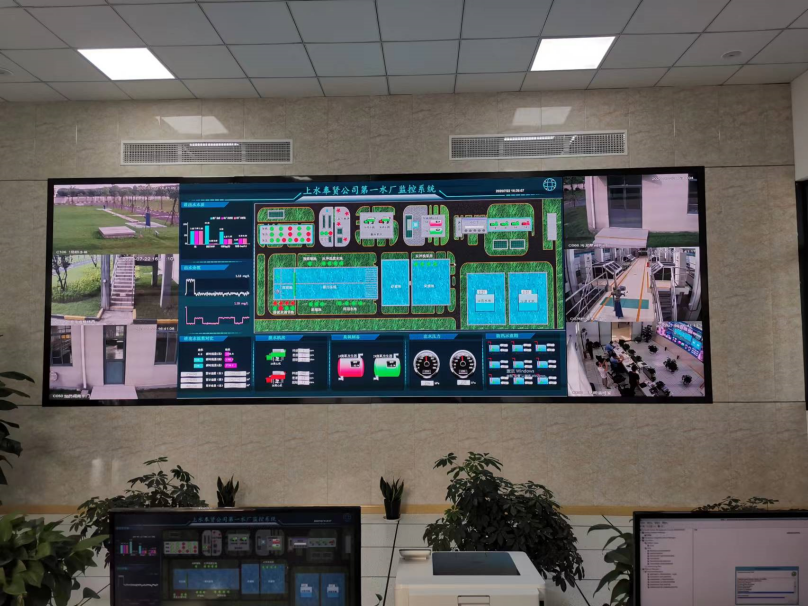 Sansi has customized and installed a P1.8 seamless splicing fine-pitch LED display with Sansi self-developed control system for the dispatching room of Fengxian First Water Plant. It has the characteristics of wide viewing angle, high refresh rate, and clear display details. In addition, the display is equipped with dynamic power control technology to help save energy and keep low consumption under continuous operation. The complete front maintenance creates a convenient inspection and maintenance environment for the relevant staff. At the same time, the power distribution system with independent intellectual property rights ensures the reliability of the operating line of the water plant. After a long-term test and use, the overall display effect, stability and reliability of the screen have been unanimously recognized by the employees.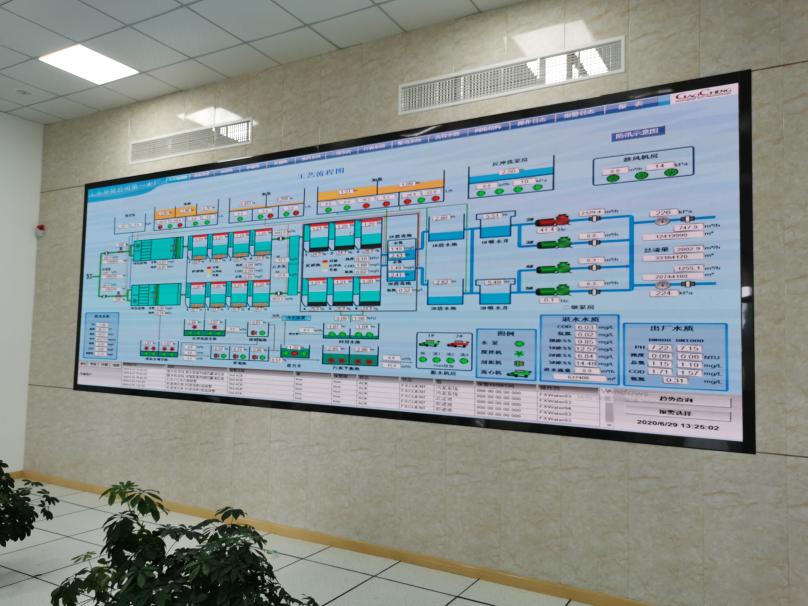 This intelligent LED display customized by Sansi for the water plant realizes the visualization of global management, and can present various real-time scenarios such as water quality monitoring and advanced treatment process of ozone biological activated carbon to the administrators. At the same time, the display and its associated control system support several functions such as remote fault alarm, monitoring and switching of playback content, providing a modern, diverse and efficient scientific display method for the scheduling work in the waterworks and improving the operation efficiency and decision-making level of the entire water plant.
The integrated LED display solution of Sansi has been applied and implemented in various energy fields. As a professional LED display, lighting and system integration solution manufacturer and provider since 1993, Shanghai Sansi has always been committed to contributing its due strength to the promotion of government and enterprise informatization construction.