Jinhua Sports Center is a public construction project with a large investment scale which covers a wide area in Jinhua, Zhejiang. The total construction area reaches 100,000 square meters, including outdoor stadium, indoor gymnasium, natatorium and other sports infrastructures and venues. Recently, a full-color LED display manufactured by Shanghai Sansi for the renovation and upgrading project of Jinhua sports center swimming pool was successfully put into use, facilitating the daily use of the venue in various respects.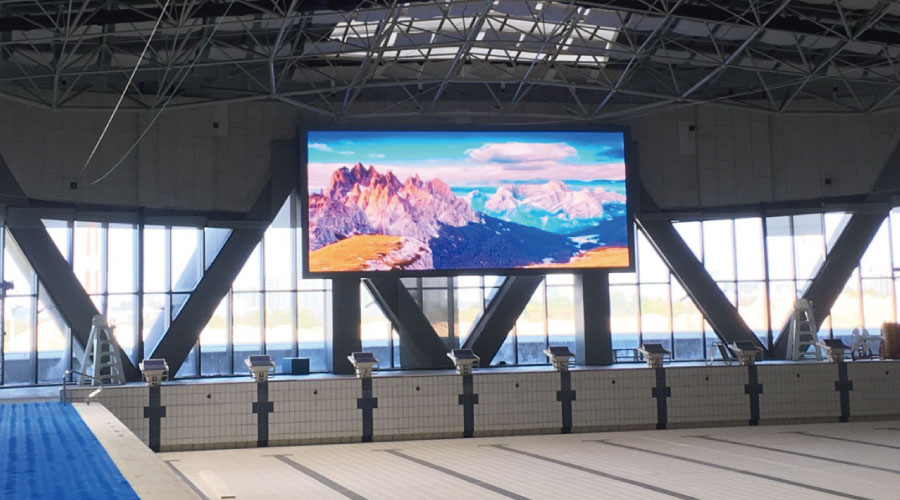 According to statistics, the natatorium has a construction area of 21,926 square meters, and it contains 1,625 spectator seats, a competition pool, a training pool and a leisure pool. The competition pool and training pool are standard swimming pools equipped with the Colorado swimming timing and scoring system certified by FINA, which is qualified to host international professional swimming competitions. Large-scale swimming competitions have stricter requirements on the LED displays. During the match, the real-time broadcast of the situation on the field needs to be smooth and clear. The LED products are required to have high stability and continuity and they should be able to switch freely between different cameras. At the end of the match, the screen should display the final results quickly and accurately, which puts forward higher requirements for the resolution and display accuracy of the LED display.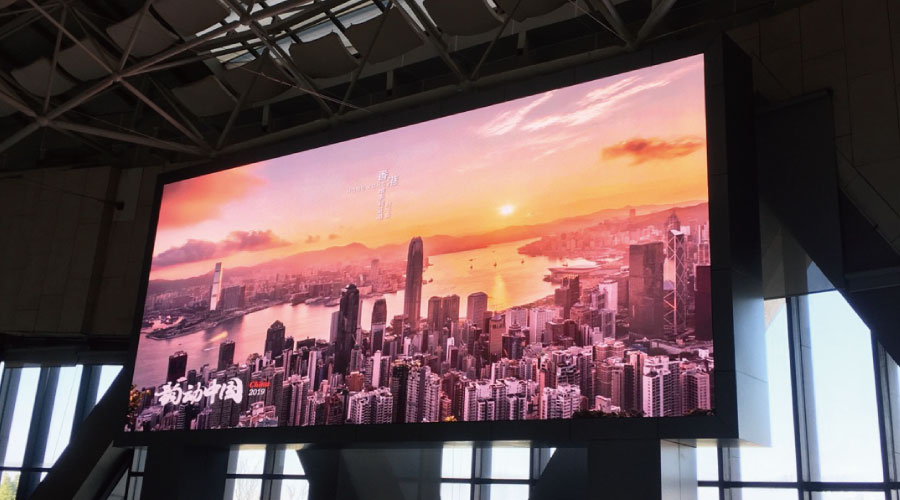 The P5 full-color LED display provided by Sansi for the natatorium adopts LED chips with high refresh rate of 3840Hz, which ensures the continuity and stability of the picture during the live broadcast of the match. The display performance reaches 4K, which is enough to allow audiences from all directions in the venue to enjoy the details and close-up views of the match, creating an immersive viewing experience with high definition.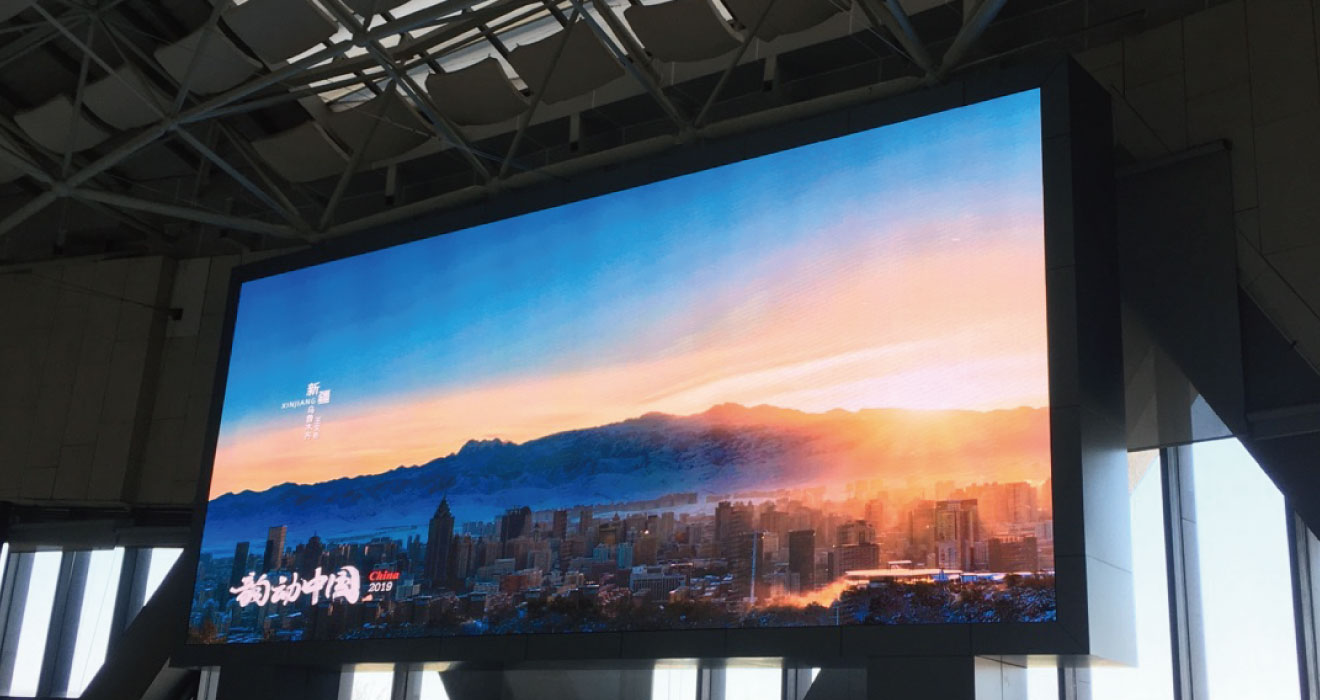 During the non-event period, the natatorium provides a platform for local residents to relax and exercise. The LED display also plays an important role in the daily operation of the venue. In addition to the normal time and weather information displayed, the safety publicity is also continuously scrolled on the display, which plays an early-warning role for customers. Considering that the LED display needs to operate for a long time during the opening time of the stadium, and combined with the characteristics of the humid environment in the swimming pool environment, the cabinet protection level of the display customized by Sansi has reached IP65, which avoids the electronic damage and the occurrence of electrical short circuit caused by the special environment.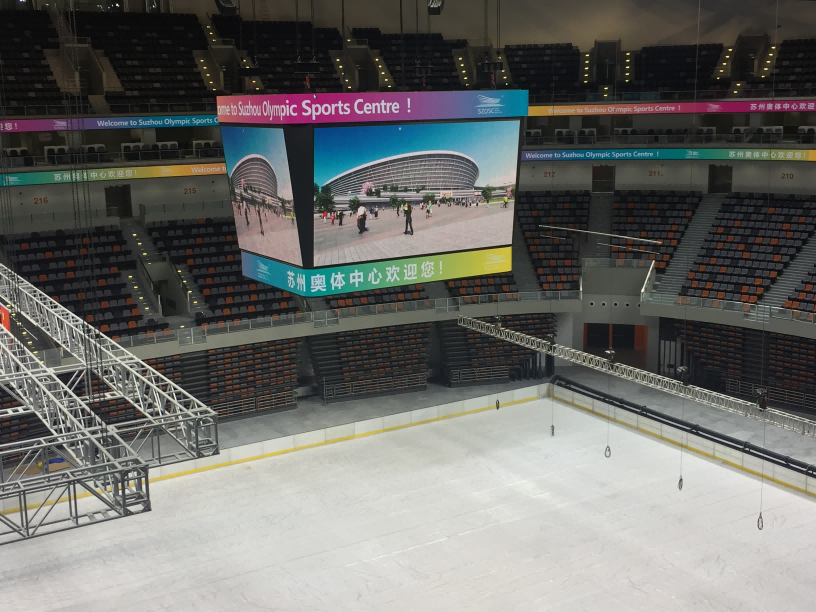 Including Jinhua Sports Center, Sansi LED display series products have been successfully applied to several well-known sports venues such as Xi'an Olympic Sports Center, Wuhan Sports Center, Shenyang Olympic Sports Center, Suzhou Olympic Sports Center, Hangzhou Asian Games E-sports Center, etc.