With the rapid development of the Internet of Things, 5G and cloud technology, the use of data visualization systems has become the mainstream method for the departments which are highly dependent on big data management. Recently, several fine-pitch LED displays provided by Shanghai Sansi were officially put into use in the LongGang New Town Cultural Service Center in Wenzhou, providing professional and convenient solutions for the daily work of relevant departments.
In the city's comprehensive management and command center, a LED display with an area of nearly 80 square meters (4.8 meters high and 16.3 meters wide) is operating around the clock. As the core of public security management, real-time command and resource allocation in Longgang City, it puts extremely high demands on the display quality, the real-time data processing, synchronization and operation stability of the display equipment.
Sansi has tailored a P1.27 ultra-high-definition visual LED display for the LongGang city comprehensive management command center. With a wide viewing angle and uniform brightness, it can easily meet the requirements of high refresh rates and contrast ratios. In addition, the display is also equipped with video editing software and brightness adjustment software, which provides intelligent monitoring functions including automatic brightness adjustment, remote fault alarm, monitoring and switching of playback content, which meets the 7*24-hour duty and resource allocation needs of the command center.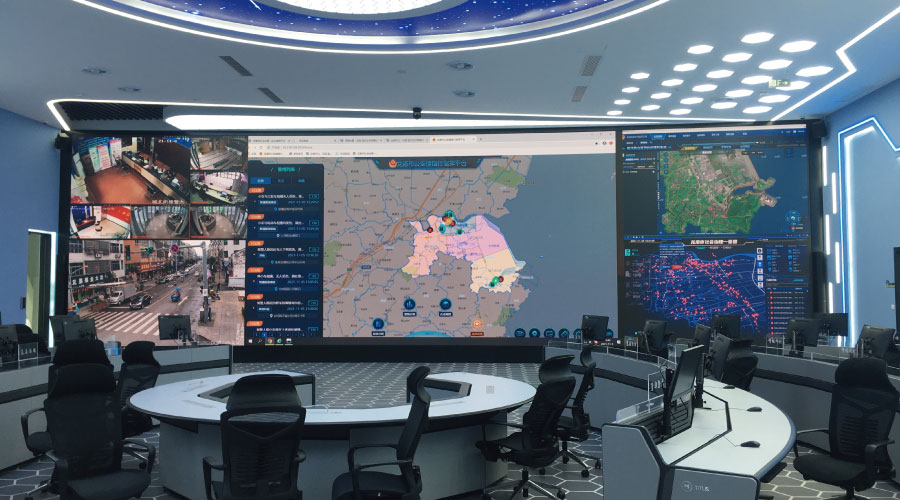 In addition to the command center, Sansi also provided several fine-pitch conference displays for the Longgang New Town Cultural Service Center, which facilitated the daily work of relevant departments. Compared with LCD screens, projectors or other means used in traditional conference rooms, the fine-pitch LED displays have higher display density without physical seams between module. The users can freely combine modules to create mainstream high-definition video wall to ensure the integrity and smoothness of the picture during the meeting.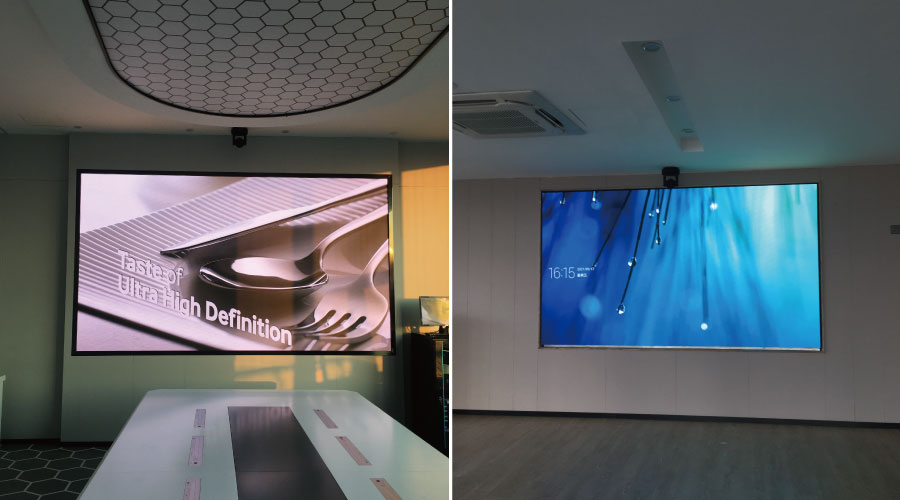 The landing of Sansi fine-pitch series products in Wenzhou Longgang New Town Cultural Service Center reflects the new trend that intelligent terminal display system is gradually developing into the mainstream methods of urban management. Up to now, Shanghai Sansi has participated in the construction of many municipal projects all over the country, providing a series of professional LED system integration solutions.